Monday 4 August – Wednesday 24 September 2014
Time/Image invites you to see an overview of our work on the British Council Film Collection in a free exhibition we have curated and installed near Trafalgar Square.
View From Here, an exhibition exploring the British Council Film Collection of archive films showing UK life in a bygone era, runs at the British Council's London headquarters from Monday 4 August to Wednesday 24 September 2014.
During the 1940s the British Council commissioned over 100 cultural propaganda films that covered all aspects of UK life. Distributed all over the world, they were seen by millions and left an indelible impression of Britain as a green and pleasant land.
With the entire Collection now online, this new exhibition featuring original production materials – as well as three newly-commissioned short films inspired by the Collection by filmmakers John Akomfrah, Mark Cousins and Penny Woolcock – highlights the themes, cinematography and individuals that shaped this image of Britain.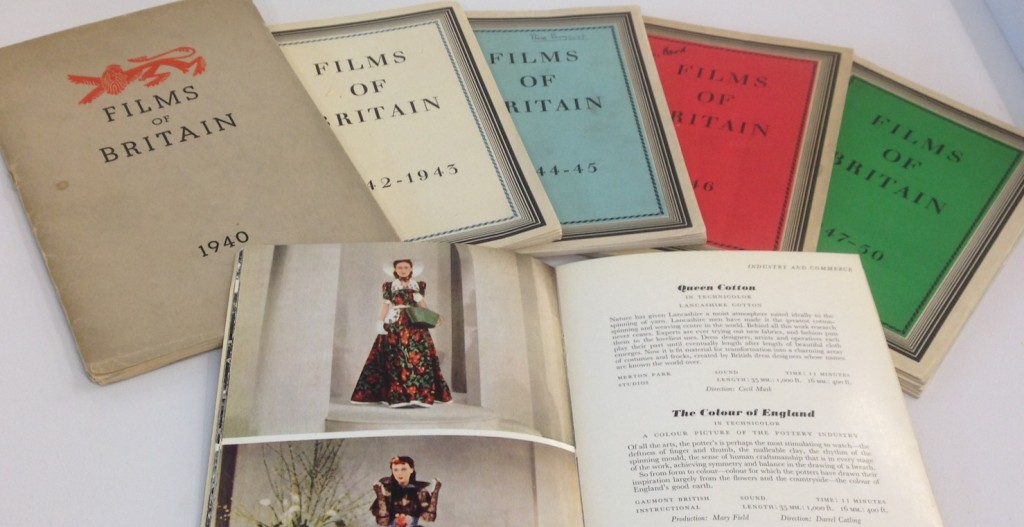 Venue:
British Council HQ, 10 Spring Gardens, London, SW1A 2BN
Opening Hours
Monday to Friday: 9.30–18.00
Saturday and Sunday: 12.00–16.00
Free of charge. No booking required
Guided tours:
A tour of the exhibition, conducted by Time/Image's Sarah, will take place every Friday at midday for the duration of the exhibition. Tours have a capacity of 20 people and you can book your place by emailing ViewFromHere@britishcouncil.org. Tours will last approximately 30 minutes and are free of charge.