We're thrilled to announce that the British Council Film Collection is now complete! As of today, the full collection is available to watch and download for free under Creative Commons on the British Council website.
You can also find them on Vimeo, if you prefer.
To celebrate the occasion, the British Council has also launched a competition — View From Here — inviting you to use the British Council Film Collection to make your own short film. Click here to find out more about the competition.

This is quite a momentous occasion for us here at Time/Image. We've been working with this collection since we incorporated back in 2011, and it's helped shape the company into what it is today. Researching, digitising, cataloguing… this is a goal we've been working towards for some time, and it's a real pleasure to see the Collection finally complete.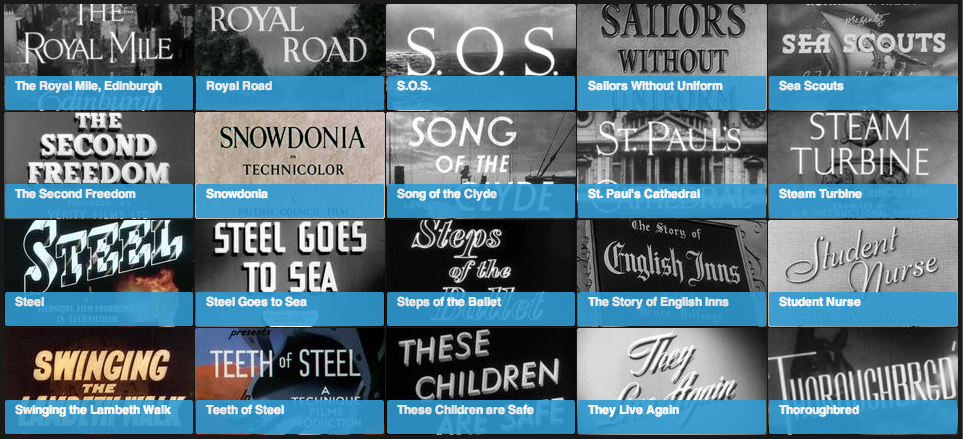 A couple of our favourite 'new' titles:
Steel — A Technicolor masterpiece, 'Steel' explores the manufacture of steel and the workings of a foundry.
Common Ground — As the war rages in Europe, allies of Britain keep their cultures alive in their National Houses.
Swinging the Lambeth Walk — An avant-garde piece produced by Len Lye, colours and shapes accompany the popular 1930s tune 'Swinging the Lambeth Walk'.
Have a look at the Collection. >
A bit about our work on the Collection. >