The British Council Film Collection is a joint project between the British Council, the British Film Institute, Google, and TIME/IMAGE.
When TIME/IMAGE first encountered this collection, it was simply as a list of titles and dates. Over 18 months we worked to research, digitise, catalogue, and provide content around this remarkable film archive. In May 2012 the collection became available for the public to watch and download for free, receiving overwhelming positive press and reaching a vast audience.
Find out more about the collection, or visit the British Council Film Collection website to watch the films.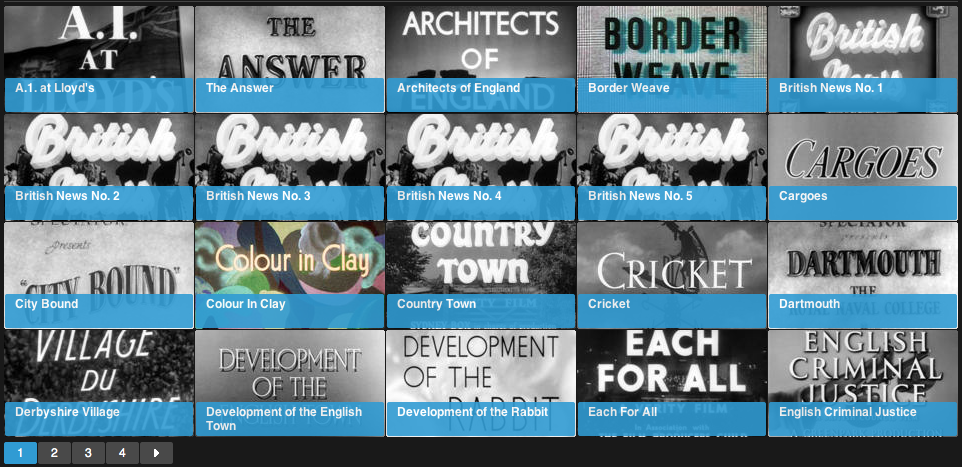 Sign up to the British Council Film newsletter on film.britishcouncil.org for notifications from the British Council.
Sign up to the TIME/IMAGE newsletter for information of both this and future projects, by entering your details here.
—–
'These films form part of an effort to portray the face of Britain and her people in their everyday lives and work, as they went about them in the eager, anxious months of a great war. There is no attempt in this series to depict the nation's war-effort or to state the issues which war raises for ordinary men and women throughout the world. That duty is quite distinct from our purpose, which is directed by a broader design. War propaganda in the narrow sense forms no part of it. Yet is scarcely possible to view this panorama of decent-minded life, of wheels revolving in great industries and public services, of a community which cares for the minds and bodies of its humblest members, without a thought of the challenge of ignorance and brutality confronting it. The challenge overhung it, as these films were made; and then men and women who play their simple parts in them outfaced it daily. But these level-headed studies of British subjects bear little trace of war's excitement. They show the enduring fabric of freedom and progress, which lives and works long after war-makers have been forgotten.'
Chairman, British Council Film Committee
Introduction to Films of Britain 1941