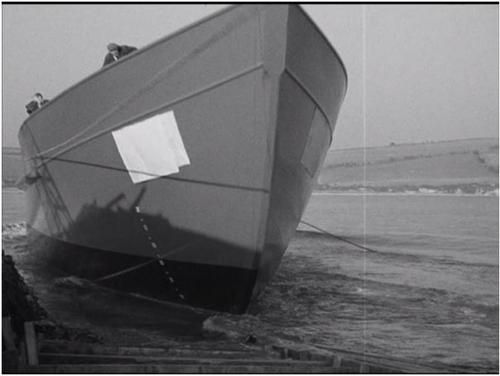 Upon watching the newly digitised British Council film "The Little Ships of England" (which will up and online very soon) on the BFI's shiny new box-set "Tales From the Shipyard", our eagled-eyed Sarah spotted a cameraman in hidden in plain sight!
The shot occurs during the launch of a newly-built ship, the filming of which utilises multi-cameras – one fixed camera taking the shot seen above, and another moving shot from the ship's POV.
Is this an early case of self-reflexive filmmaking? Probably not. But it's fun to see all the same.