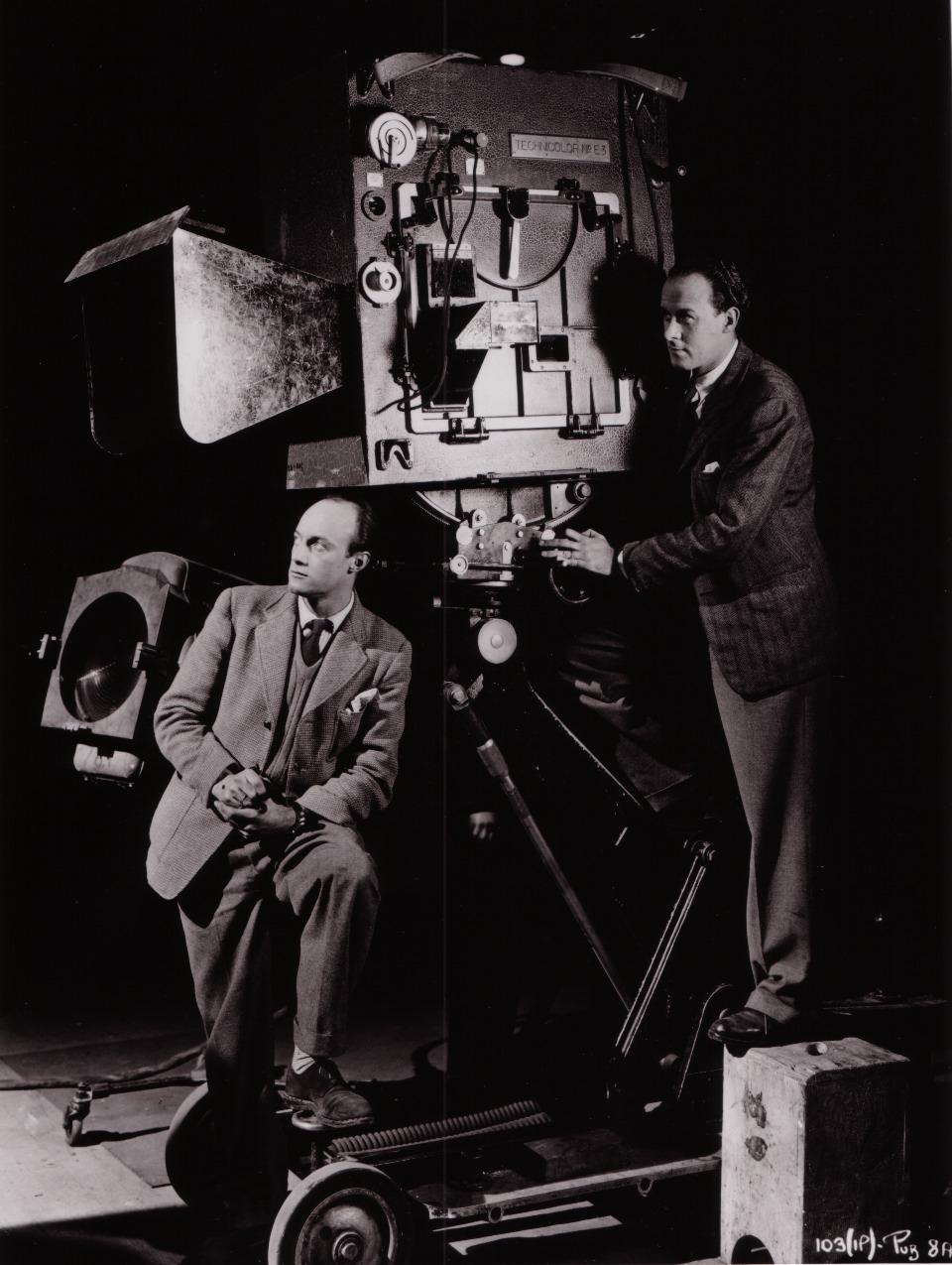 Geoffrey Unsworth alongside fellow cinematic legend and BC Documentary Film Archive graduate Jack Cardiff. Photo courtesy of Jack Cardiff.com
The TIME/IMAGE team love a success story and we are always on the look out for an unsung hero amongst the BC Documentary Film Archive. This time round, however, we may have found someone with a status worthy of being deemed a superhero…
Geoffrey Unsworth OBE is one of, if not the most decorated member of all the BC Documentary Film alumni. One of the very first shorts that he worked on is the BC's very own World Garden. Plying his trade as a cameraman and cinematographer, Unsworth, like many of the BC Documentary Film graduates, used the short film format as an experimental playground before making his way into features. During this time spent working on documentary shorts Unsworth established working relationships with other talented individuals who have worked on BC films, and who went on to continued success thereafter; most notably Ken Annakin, Ralph Keene and Jack Cardiff.
Following World Garden, it took a little more than 5 years to pass before Unsworth made the transition into feature film. A career that spanned nearly 35 years and involved working with names like Minnelli, Lumet, Powell, Pressburger, Olivier, Attenborough, Boorman, Polanski and Kubrick (the list goes on, believe me!), resulted in masterpieces like An American in Paris, Murder on the Orient Express, A Bridge too Far, 2001: A Space Odyssey and Cabaret; and to top it all off earned him 5 BAFTAs and 2 Oscars.
Geoffrey Unsworth was arguably one of the greatest cinematographers of his generation. His final feature Superman, completed before his death, was dedicated to him 'with love and respect', crowning off a career littered with achievements from a talent that continually soared.
ADAM