TIME/IMAGE is a consultancy for the cultural heritage sector, specialising in digital projects. We predominantly work to enhance historical and cultural collections through research, digitisation, curation, creative promotion, and improved online presence. We work with all kinds of collections, though moving image archives are our speciality.
We appreciate that every collection is unique; it has a history that can't be replicated and contains materials that can't be replaced. Thus, every collection is valuable in its own distinctive and remarkable way.
We want to help people appreciate the individuality and value of these resources by maximising the opportunities for access, exploration, and engagement.
A simple motto, but one that reflects the core aims of every project we work on. This is what we believe to be important and what we believe to be essential for a successful project.
From unexpected beginnings, TIME/IMAGE took off at an exuberant, earnest sprint in its quest to open up collections.
As we've grown that attitude hasn't changed—we're still excited by the blooming cultural and heritage sector and the opportunities technology presents.
We believe in doing the best possible job, in being honest and helpful. We value customer satisfaction, innovative collaboration.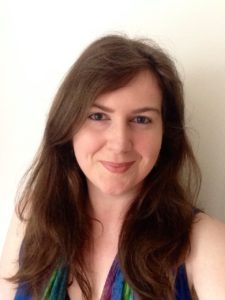 TIME/IMAGE is run by its Lead Consultant and Co-Founder, Sarah Cole.
Sarah favours a hands-on approach; she's led most of our projects and is the person you're most likely to meet at events.
A creative geek, Sarah is at home in the digital world. Her diverse interests, including games and publishing as well as heritage, inform her work.
In 2010, six young people were brought together by an experimental Future Jobs Fund scheme. They were placed part-time at the British Council, given a little information about
a forgotten film archive
, and told to do what they could.
So we did.
We explored the resources and uncovered a phenomenal collection. We put what we had online, held a screening, and did some press.
The collection reached the national news, and a short while before the placement ended, we secured funding from Google to digitise everything.
As a result of this work, when the placement ended we were asked to form a company and continue on to finish the project.
How could we say no?